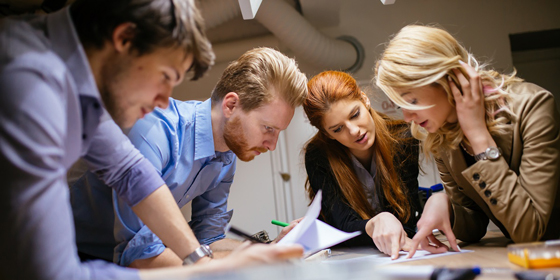 ---
Bringing People on Board – The Foundations of Successfully Managing Workplace Change
By Anetta Pizag
---
Business leaders and managers put increasing effort into creating office spaces where employees can work to the best of their ability, and where they also feel more motivated, happy and engaged. However, different people have different views about what an optimal work environment is like, and so making assumptions about what employees want and need in a workspace could be a mistake Download the movie Moonlight.
Seeking input from employees to inform the design is therefore an important step; however, this alone still does not guarantee that a workplace change project will achieve the desired results. When leaders and managers fail to involve employees in decisions about the new space, or to prepare them for the changes, they take the risk that the space won't work for their employees, or that employees won't work the space swmm 다운로드.
The way communication is handled during the months, or sometimes years, leading up to the implementation date is critical to the project's success – whether it is a relocation, a major office overhaul, or a relatively small alteration of the interiors. Ineffective communication can make the change process very challenging, and can also damage the organisation's culture and performance.
A well-thought-out and professionally implemented change management plan, on the other hand, can make the workplace change process smooth and enjoyable, while also strengthening the organisation by boosting employee engagement and stimulating collaboration between different teams and departments Cooking Mama game.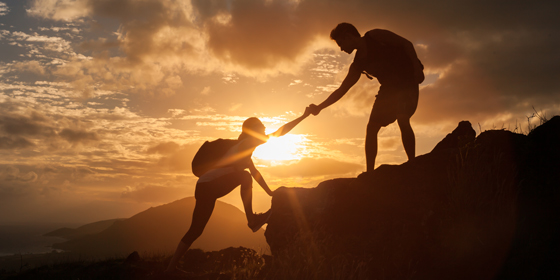 To achieve the best results, leaders of change management projects need to acknowledge that different people have different priorities, and also express their needs and opinions in different ways. The roles they choose to play in workplace change projects therefore vary, depending on their personalities, cultural conditioning and past experiences dollar exchange rate.
We have identified six common archetypes, or types of behaviour that employees and managers demonstrate when facing workplace change. Understanding these archetypes can help leaders to communicate with staff members and fellow decision makers more effectively, and to give people whatever support or encouragement they need in order to move the project forward.
The 1st archetype: Resisters
'Resisters' tend to say 'no' to almost any proposed changes, often without thoroughly thinking through the consequences Download Sway. However, once their concerns are addressed, 'Resisters' usually become more open for collaboration. Very often, the people who resisted the most at the start of the project become the greatest advocates for the new space.
The 2nd archetype: Quiet people
'Quiet people' have little involvement in change projects, and seemingly don't mind where they will end up 원펀맨 2기 5화 자막. Since they don't say a lot, it's hard to know whether they are content with the changes or, on the contrary, feel powerless and disengaged. Nonetheless, as soon as 'Quiet people' start to visualise the new space, they usually get more excited.
The 3rd archetype: Optimists
'Optimists' are enthusiastic about almost any kind of change 위 아래. They tend to focus more on the benefits presented by workplace change than on the potential downsides, and are keen to contribute their time and skills to help out as change ambassadors. However, when they don't get enough new information or opportunity for engagement they can quickly lose their enthusiasm.
The 4th archetype: 'Seen it all' employees
Some staff members have had negative experiences in the past, and are naturally apprehensive 후아유 리셋. On the upside, these people have valuable insights to share, and can help find solutions to problems. Once they see that their concerns are being addressed, they will likely get on board and actively support the project.
The 5th archetype: Disengaged senior managers
Some senior managers feel sceptical about workplace change, especially when they are being forced to radically alter the way they work, while others don't seem to care much about what's going to happen to the office space 용과같이. Once these managers start to see the benefits of the proposed changes, they usually become more active in supporting their teams through the change process.
The 6th archetype: Pioneering leaders
Some leaders are enthusiastic about workplace change, and choose to lead from the front Observe Human. These leaders see the power of the work environment, including its potential to enhance individual and organisational performance. Supporting these leaders will give the organisation the best chance to complete the workplace change project with great success.
To sum it up, people bring an array of qualities and challenges to the change process, and leaders can bring out the best or the worst in them, depending on the way they communicate. When employees and managers receive the attention and support they need, they all have something valuable to add. Therefore, leaders of change projects need to understand people with different job roles, backgrounds and personalities, and work with them as partners.
Frequent, open and honest communication, respectful relationships, and the commitment to working together as a team are the cornerstones of effective change management. Leaders should not only share good news, but also some of their challenges and doubts. It's also essential to have a plan in place that outlines how people will receive information and provide input, how challenges will be addressed, and how decisions will be made.
The benefits are numerous. The process prepares employees for the upcoming changes, informing and empowering them to make the most of the features of the new space. Employees tend to become more invested in the changes, and more willing to adapt the way they work. When employees are involved in the creation of their work environment, their productivity also tends to increase significantly.
At the conclusion of a well-managed workplace change project, the organisation is left with a highly functional, attractive and future-proof work environment, well-informed, motivated and loyal employees, strengthened relationships between work teams and departments, as well as a positive and resilient organisational culture.
Calder Consultants has produced a comprehensive guide, 'Effective Management of Workplace Change', which can also be accessed from the Research & Media section of our website.
Comments are closed.