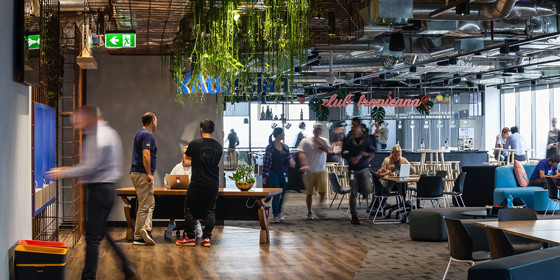 Calder Consultants is delighted to congratulate Atlassian and Siren Design for their success in the Interior Design – Corporate and Commercial category in the 2017 Sydney Design Awards, taking out the Gold Award for Atlassian's new Sydney workspace apk pc.
Calder was engaged by Atlassian to develop the Strategic Brief and concept layout for the workspace and undertake design reviews; the briefing process identified key design aspirations for the project and highlighted the need for the space to align with Atlassian's culture, brand and values, in the practicality of the design, the creation of an energising and inviting environment in which team and visitors can come together and the connectivity and flexibility of the space and its ability to adapt as the business and its teams evolve Download The Sword of Fire. 
Atlassian's workspace spans four floors, comprising three work floors and one social hub floor; Siren Design and the project team created an inviting, collaborative and highly flexible space within the Sydney campus, providing the Atlassians with an environment that reflects the values of the company and supports the needs of the team members Dimento.
Organised by Driven X Design, the Interior Design – Corporate and Commercial award celebrates innovative and creative building interiors, with consideration given to space creation, planning and allocation; furnishings, finishes, aesthetic presentation and functionality; traffic flow, and building services 레이저 시냅스 다운로드.
To read more about Atlassian's workspace and Siren Design's award submission, click here SpongeBob.
Comments are closed.