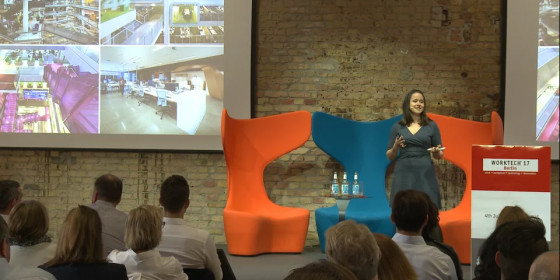 Calder Consultants' Andrea Egert, Senior Strategist, presented her session 'Agile ≠ Agile' at WORKTECH17 Berlin on 4 July 2017.  First tech firms, now corporates, the agile movement is taking over and with it come different space requirements to what many still call an "agile workspace"; in her session Andrea showed WORKTECH17 attendees how Australian workspaces are evolving to enable agile teams.
Calder is excited to be able to share the footage from Andrea's session and a follow up interview, courtesy of Unwired Ventures.
Andrea's WORKTECH17 session can be viewed here – running time 18 mins.
Andrea's interview can be viewed below.
Further information about the event can be read here.
Comments are closed.