---
James Calder
Founder
James is a practitioner, facilitator, author and part-time educator interested in all facets of the strategy, design and use of the workplace.
He has extensive experience in North America, Europe and the Asia Pacific with the world's pre-eminent organisations across most business sectors including extensive experience with the public sector. James has developed workplace strategies for lawyers, accountants, management consultants, media and technology organisations, investment banks, retail banks, government departments and agencies and universities. He also works for developers and owners of real estate to design the next generation of buildings for the information age.
Andrea Egert
Senior Strategist
Andrea specialises in strategic foresight, business analysis and strategy development. With a management consulting background and MBA, she believes that space in combination with technology plays a vital role in enabling productivity and creating rich interactions between people, teams and organisations as well as with customers and communities.
Andrea helps organisations to use space strategically and futureproof it in a time where change is accelerating. She translates long-term aspirations, disrupting forces and immediate business requirements into spatial concepts and experiences that enable organisations to thrive in the digital age.
Over the years, she has created thought pieces, workspace strategies and briefs both in Australia and overseas for a vast range of organisations, including financial institutions, professional services and law firms, tech firms and digital businesses, developers and industrial leaders, as well as for the education and public sectors.
Andrea has worked extensively with organisations such as Atlassian, General Electric, Qantas, Macquarie Group, National Australia Bank, Bupa, Roche Pharmaceuticals, Baker McKenzie, Publicis Groupe and NSW Treasury Corporation.
She has presented her latest thinking and case studies at international conferences, often together with clients, sector-specific seminars, various industry gatherings and Calder Consultants' own work/space forums.
Rentaro Oku / 奥 錬太郎
CEO, Calder Consultants Japan カルダー・コンサルタンツ・ジャパン株式会社 代表取締役
Rentaro is responsible for making innovations happen in the workspaces across Japan. He has made his mark in the design field as a workspace consultant and strategist, having served an impressive list of clients including Macquarie Group, Citi Group, SingTel/Optus, Hong Kong Jockey Club, Tohoku Electric Power and adidas. Rentaro's expertise lies in change communication and the development of strategic design briefs based on detailed studies of behaviours and executive interviews. He is highly motivated to create innovative workspaces influenced by the Japanese traditions. Rentaro earned a Bachelor degree in Project Design (Architecture) from Miyagi University, and a Masters degree in Design Engineering Management (Workplace Planning and Design) from the Kyoto Institute of Technology.
2005年よりオーストラリア、香港にてオフィスデザイン・コンサルティング、CRE戦略、ワークプレイス・チェンジマネジメント業務に従事、大規模オフィス建築プロジェクトなど数々のプロジェクトに参画し、高い評価を獲得。DEGW(シドニー)、マッコーリーグループ(シドニー/香港)、ウッズ・バゴット(香港)を経て、2013年より東京を拠点に活動。2018年1月まで、CBREにて国内でのワークプレイス・コンサルティング業務、および新規市場開拓に従事。2018年2月、カルダー・コンサルタンツ・ジャパンを設立し、美しい日本文化に根差した、働く人々が幸せになれるワークスペースの実現に邁進中。主要クライアントにシティグループ、シンガポール・テレコム、マッコーリー銀行、東北電力、アディダスなどがある。宮城大学にて学士号(事業構想学部)、京都工芸繊維大学大学院にて修士号(工芸科学研究科デザイン経営工学専攻)を取得。
Emily Deans (nee Shannon)
Design Anthropologist / Interior Architect
Emily has been committed to working in the field of Architecture and Design in Australia and North America.  Prior to her current position with Calder Consultants, she has worked for top design studios HASSELL, Woods Bagot, Cox Architecture, and the internationally recognized boutique design firm Russell & George.
With degrees in Interior Architecture and the Social Sciences, Emily aspires to integrate the strengths of design thinking and anthropological research to better understand how workplace design translates human values into tangible experiences.  Studying the workplace through 'design anthropology' moves observation and interpretation to collaboration, interaction and the creation of spaces.  Our data is gathered from the 'field' through the means of online surveys, observation studies, workshops, interviews, and floor plan drawings.
Emily has worked with a wide variety of clients from the media, property, health insurance, and legal industries.  Recent projects include design and furniture review, assisting with the project delivery of a workplace strategy for Brookfield's new office in the World Financial Centre in New York; full pre-occupancy evaluation, design and furniture review, and on-going support of Bupa's flexible working pilot in Melbourne; design advice, documentation, and post-occupancy analysis across Fairfax's Melbourne and Sydney workspaces.
Dan Gundrum
Vice President / AIA
With over 30 years experience in consulting and design, Dan Gundrum has had a broad range of practice.  A licensed architect, Dan holds a masters degree in architectural history and has taught at Harvard.  Dan's work falls into two streams: strategic consulting and design implementation.  On the strategic consulting side, which includes change management, Dan is expert at understanding what it is that an organization may need to change to become more efficient and effective – and how to get there.  He does this through a knowledge of, and use of the most current techniques.  He is an efficiency expert with contemporary methodologies.  As an architect, Dan is well versed in practical implementation skills.  He is adept at collaborative work in teams with others as he is leading design initiatives himself.
Cintia Mistro
Senior Workplace Strategist
Cintia brings over 20 years experience as a consultant, interior designer, lawyer, lecturer and facilitator to her role of Senior Workplace Strategist. With strong client and consultant side experience and exceptional design and project management skills, Cintia's expertise in interior design, research and education has been acquired through the completion of projects in the workplace, banking, retail and healthcare sectors in Asia-Pacific and South America and through her extensive involvement in the education of future design talent in Sydney. Cintia holds a Bachelor of Interior Design, a Bachelor of Law, a Masters in Design and a Certificate IV in Training and Assessment.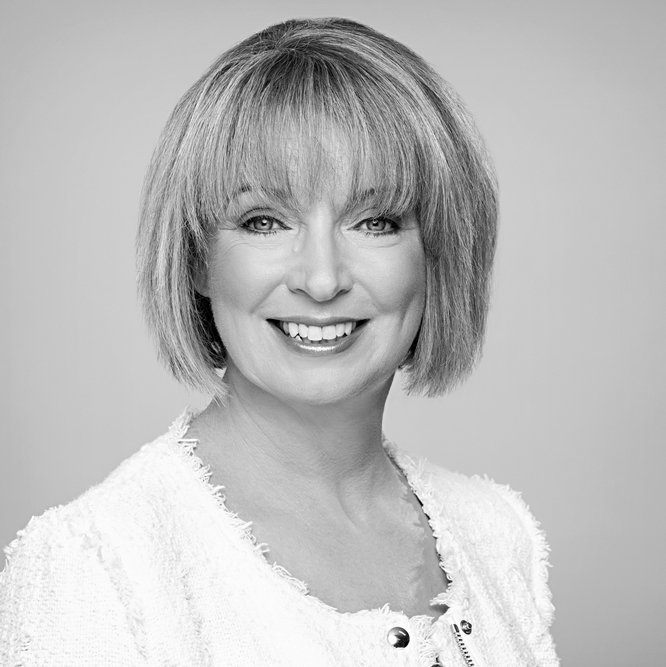 Victoria Sutton
Senior Workspace Strategist
Victoria is an experienced workspace strategist with a proven background in successful technical and complex projects in large and medium corporate environments. Victoria works at an executive advisory level with clients from concept, through implementation and project delivery, to evaluation of business performance in the new workspace.
Victoria has worked in a management and advisory capacity on new headquarters buildings for ANZ Banking Group at 833 Collins Street, Docklands Melbourne, Australia Post at 111 Bourke Street Melbourne, Westpac at 150 Collins Street, Melbourne and Vicinity Shopping Centres at Chadstone Tower One Melbourne.
Throughout a workspace project Victoria is able to provide Program Management and Leadership, Change Strategy and Implementation and Business Transition and Transformation services.
Kevin Hardy
Change Manager
Kevin Hardy provides Calder Consultants' clients with over 30 years experience in workspace design; having commenced his career as an Architectural Draftsperson, Kevin has provided a high level of expertise across a variety of roles including Interior Designer, Project Manager, Corporate Services Manager and Design Manager.   Kevin also possesses 10 years experience in Corporate Real Estate as a Sub Regional Corporate Services and Project Manager. Kevin has worked with notable businesses including AMP Services Pty Ltd and Servcorp; prior to joining Calder Consultants, Kevin held a number of change management and project management focused roles within Macquarie Group, which over the course of 12 years saw Kevin located in Hong Kong, Singapore, Manila and most recently, Sydney. With strong client and consultant side experience and exceptional change management, project management and facilities management skills across a variety of industries including corporate banking, workplace, hospitality and retail, Kevin has a thorough understanding of change management strategy and processes enabling successful workplace transformations.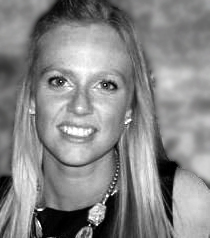 Kylie Hardy
Change Manager
Kylie is a high‐performing and passionate workplace change manager with experience managing technical and complex workspace projects in large corporate environments.
Throughout her career Kylie has managed complex workplace projects for major corporations including Macquarie Group, Hewlett Packard, Sydney Water, Vicinity Centres, Fire & Rescue NSW, The City of Sydney and The University of NSW.  She has a strong understanding of workstyles, organisational culture and technology together with an expert and executive-level advisory ability and she is currently completing her Graduate Certificate in Change Management from the Australian Graduate School of Management at UNSW. Kylie has a natural flair for communications with the ability to efficiently and effectively manage change within an organisation; she quickly builds rapport with key stakeholders and successfully acts as the intermediary between management, design and implementation teams.
Samantha Morley
Change Strategist
Samantha's focus is on transforming the way we work. She challenges clients to shift individual perceptions and organisational conventions that hinder collaboration and innovation. Qualified in change management from the Australian Graduate School of Management, Samantha has worked across numerous industries to design and mentor the implementation of workplace strategies and the inevitable workstyle changes facing her clients, which include law firms Hall & Wilcox and Gilbert + Tobin, as well as AstraZeneca, Roche Pharmaceutical, General Electric, ING and Fire & Rescue NSW. Most of Samantha's clients share her interest in the fulcrum on which performance and wellbeing rests so, along with her Calder colleagues, she has the privilege of working on many of Australia's most progressive and beautiful workplace projects.
Joanna Szeszycka
Senior Interior Designer
Joanna is one of the world's leading innovators in workspace design having worked on landmark projects in Europe, North America and the Asia Pacific. Joanna's unique skills in translating the research and strategy information into design concepts, perspectives and space plans have been utilised on such award winning projects as Campus MLC in North Sydney, Arup's Hong Kong office and Atlassian's offices around the world.
Joanna also plays a vital role in testing and design developing floorplates to ensure they are well suited for a variety of current and future tenant types.  Joanna is an Interior Designer and has worked for firms such as Gensler, Hassell, Woods Bagot and DEGW.
Stefanie Rankin
Operations Manager / Design and Comms
With a background in the professional services, architecture and design industries, Stefanie has over 18 years experience assisting innovative businesses and those working within them to flourish. An accomplished business and administration manager with qualifications in design and financial services, Stefanie brings an extensive knowledge of business operations and executive support to Calder Consultants and its clients. She has previously worked with practices Lyons, Woods Bagot and Cornwell Design in Australia and professional services firms in both New Zealand and the United Kingdom at Director, Board and CEO level; possessing an exceptional ability to exceed expectations in fast-paced and deadline driven environments, she has played a key supporting role in the delivery of high-profile projects and has worked with clients and stakeholders across various industries including investment banking, insurance, property development and production throughout her career.
Gladys
Calder Dog
With over 3 years' experience in studying the behaviour of people, Gladys is primarily responsible for promoting and implementing health and wellness initiatives in the workplace, whilst also fostering a positive workplace culture.  Gladys has specialised interests in the release of oxytocin and the reduction of stress in the workplace.
04/03
The Urban Developer's Dinah Lewis Boucher has published an article on Atlassian's in-principle agreement with the New South Wales government to become an anchor tenant at Sydney's...
Read more