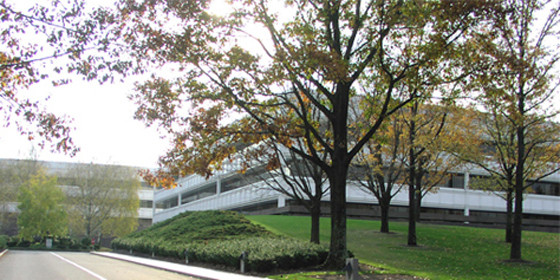 James Calder has shared his insights into the effect that the workplace has on organisational cultural change with Australian Financial Review reporter Simon Evans, for Mr Evans' article entitled 'Is a corporate HQ shift the ultimate culture change tool?', published by the AFR on 9 August 2016.
In the article, Mr Evans addresses the topic of whether a 'revamp' of a workplace or a relocation can result in improved profits through the exploration into the decisions made by some of Australia's leading businesses around the future of their physical workspace. One such company mentioned in the article is KPMG, who 12 months ago completed a $7m transformation of their Adelaide office into a three-level agile workspace, reported to be a success for the business with measurable productivity and collaboration gains.
James comments on the complacency and sense of entitlement that can develop within some businesses that are 'wedded' to their historic head office locations, which in many cases may no longer provide the best fit for that business in the ever changing and developing corporate world.
James goes on to discuss the importance of physical location in the attraction and retention of talent and the shifting level of importance placed upon desirable locations sought by employees; he points out that a physical change within the workplace can often be a successful catalyst for cultural change within an organisation and a shift towards a more forward-looking approach, particularly amongst those employees with a long tenure within the business.
The full article can be read on the Australian Financial Review site here (subscription required).
Comments are closed.